Operate Your Grain Cart Tractor without an Operator
AutoCart® is the first Driverless Ag Technology for grain cart harvest operations. It allows the farmer to monitor and operate a driverless tractor from the cab of the harvester. AutoCart allows the user to set a field plan, establish staging locations, adjust speeds, monitor location activity, and command the tractor pulling a grain cart to sync with the harvester. The harvester can offload on the go in the field, then return the tractor to a predetermined unloading area. All without a second driver.
AutoCart is an integrated aftermarket system that installs easily. With the platform, the farmer can begin using the fleet management tools available today and add autonomous ag technology features to advance down the path of autonomy as new features and applications become available.
How Does AutoCart Work?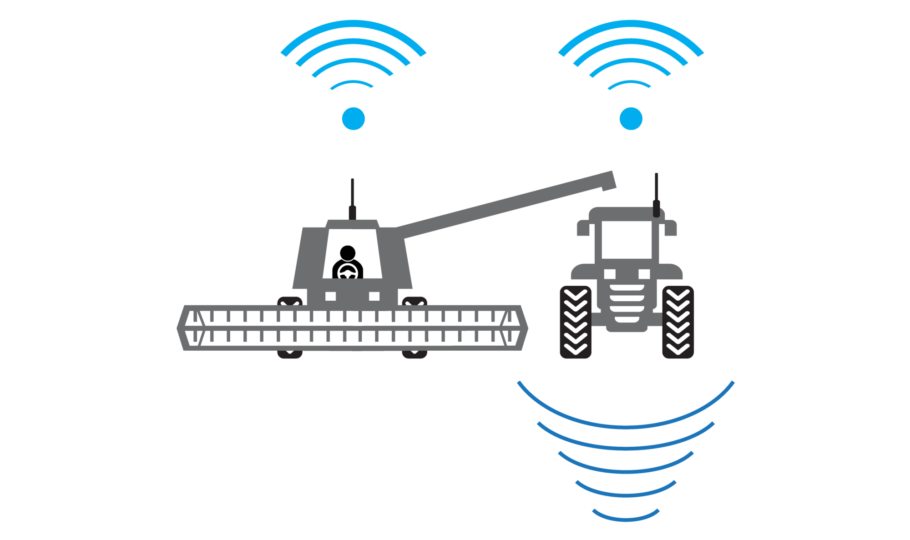 AutoCart is operated via an intuitive, tablet-based user interface, compatible with iPad®, Android and Windows. Using the AutoCart portal, you create boundaries for the system. Then you can offload at defined staging and unloading areas, and re-sync to deploy the next mission.
---
Advantages
340+ hours in labor reallocation to complete fall maintenance and tillage
Save thousands by eliminating product loss during transfer
Harvester seamlessly controls the speed, sync, and staging of the grain cart
Reliable consistency with less human variabilities
Industry leading perception detection and avoidance systems
Fully integrated boundary creation and field path planning
Features
Boundary setup/modification and predictive path planning
Remote operation management
Manual or autonomous tractor operation
Machine to machine sync and transfer precision controls for accurate, even distribution
Perception System uses camera and radar technology to keep people, animals and equipment safe, and unharvested crops undisturbed
With You Every Step of the Way
Raven Autonomy™ dealers are trained and certified to ensure you have the support you need. They go beyond typical product training and provide a hands-on demonstration of the system once it is installed.
Raven Autonomy also invests in every product by providing exceptional support and customer service. Our EDGE Online Resources are available 24/7 and provide quick access to training videos on every aspect of AutoCart, and our dedicated customer support team is at the ready should you need further assistance.
Product Support