Does the Work for "U"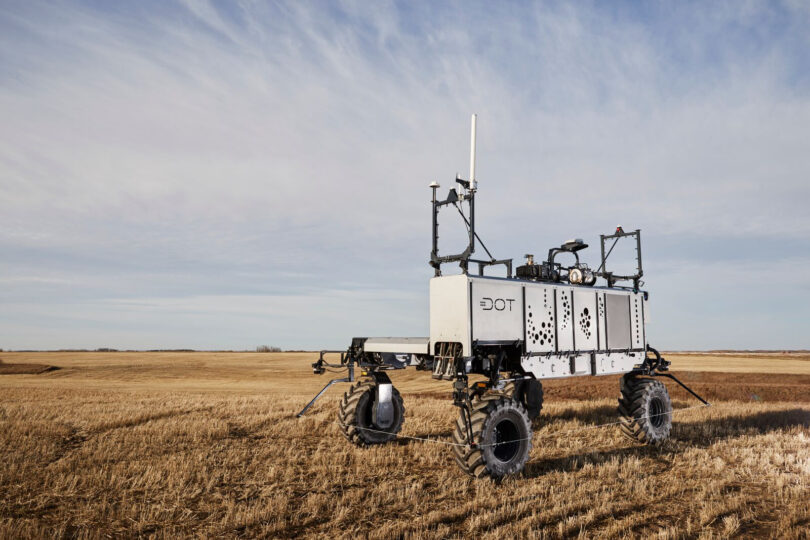 The Dot® Power Platform™ completes farm tasks autonomously so that the farmer can spend more time focusing on the farm operations. Dot's U-shaped frame facilitates the direct loading of a wide variety of easily interchangeable implements, like a seeder, sprayer, or spreader.
Once loaded on the power platform, the implement "becomes one" with the mobile diesel-powered platform and gets to work. Dot is easily operated utilizing a tablet that communicates to the Dot unit(s) through the cellular network. Dot can run in full autonomous mode or by remote control.
How does Dot work?
The farmer uses a computer program to generate a path plan for each field. The path plan covers every foot of on-field movement to sub-inch accuracy. Once the boundary and obstacle information is loaded, the path plan only takes about 15 seconds to develop on the software. The path plan must be farmer approved and can be altered at any time to satisfy changing field conditions.
Advantages
Improves operational consistency for seeding, spraying and spreading
Reduces input costs
Improves crop quality and yield
Decreases fuel requirements
Reduces the potential for accidents
Creates the potential for 24/7 operations
Opportunities for multi-Dot coordination
Makes the entire operation more efficient
More money in your pocket
Features
U-shaped frame integrates the any implement built to be Dot-Ready
Operate one or multiple Dot units with using a single tablet device
Can be run in full autonomous mode in fields or by remote control in yards or equipment sheds
Alter path plan any time to satisfy changing field conditions
Short- and long-range sensors detect obstacles
Dot-Ready Implements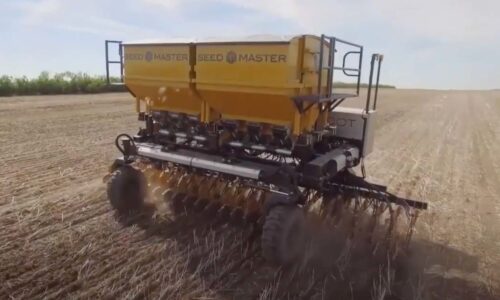 Seeder
SEEDMASTER ULTRA DSR
Fully-integrated autonomous precision seed and fertilizer metering and unbeatable product placement gets crops off to a great start. Features a 30-foot working width and a tank capacity of 340 bushels for seed, fertilizer, and inoculant needs.
Spreader
NEW LEADER NL5000 G5 CROP NUTRIENT APPLICATOR
The first fully autonomous granular nutrient applicator. It has a capacity of 10 mt (287 cu ft) and comes equipped with 16-section swath width control, last pass control, and independent spinner control.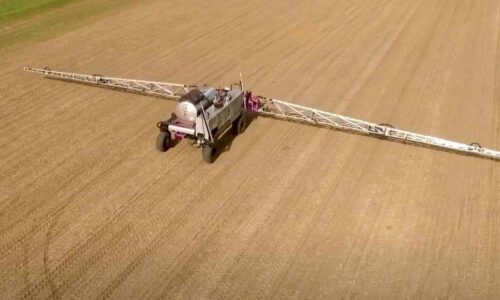 Sprayer
PATTISON LIQUID SYSTEM'S CONNECT PLU S120
Keeps your product application running smoothly without cab, chassis, and tires. The 1,600 US gallon stainless steel tank and 120-foot aluminum booms with individual nozzle control make this a must-add to your Dot-ready fleet.

Additional implements coming soon!

More Accurate and Attentive Than Any Human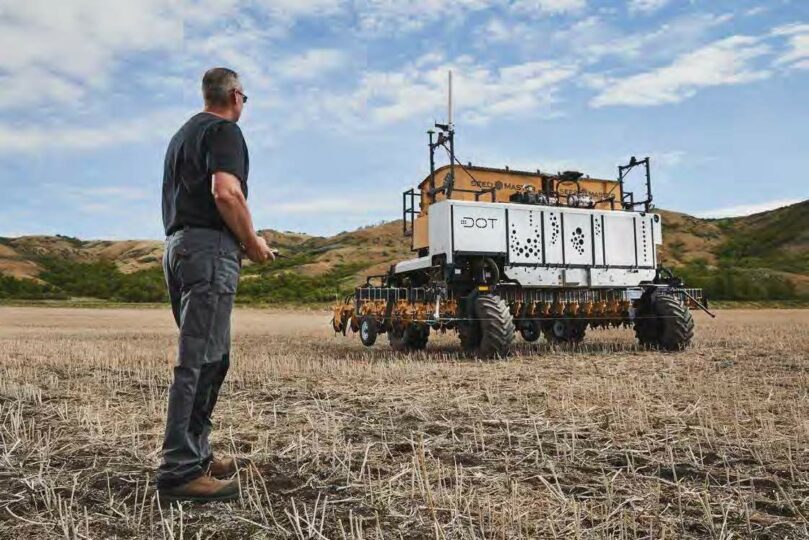 Dot uses short- and long-range sensors for obstacle detection of people, pets, livestock, crops, and other equipment. If Dot detects a safety concern or deviates from the path plan, it stops immediately, alerts the operator, and awaits the farmer's next command.
There are three ways of remotely stopping Dot:
Tablet
Remote controller
A safety remote E-stop
The autonomous mode cannot be activated if any portion of the implement is outside of the selected "farmer-approved" no-go boundary in any field.
Partnership Opportunities
As we revolutionize the Dot platform, we are hungry for validation support partners and diverse implement prospects.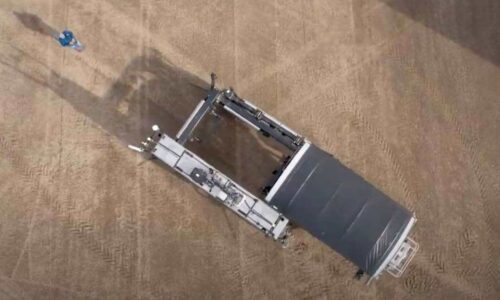 Validation Partnerships
Our Validation Program currently consists of growers and grower-focused learning institutions able to run, monitor, and test the Dot application in real time and in real-world farming situations.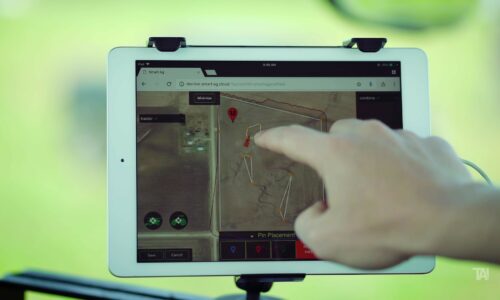 O.E. Implement Partnerships
Dot's open "U" platform can accommodate a variety of implements — for the farmland or other fields. We are currently working with O.E. suppliers that sell add-on implements that can be adapted to run on the Dot Power Platform.