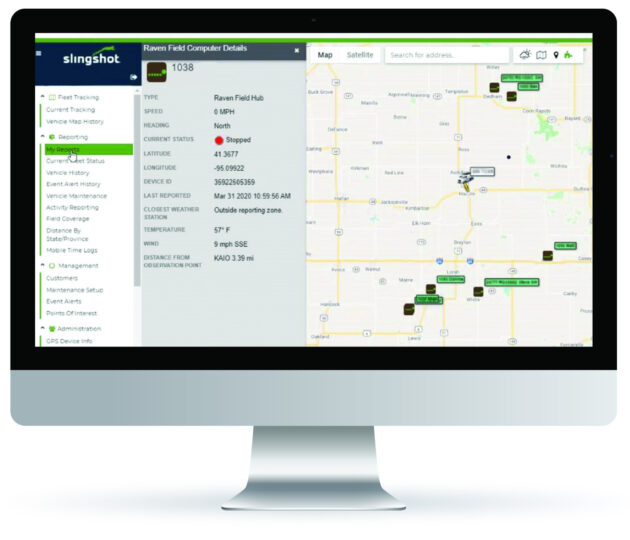 The Slingshot platform is the backbone of our efficiency-enhancing portfolio. Using it creates a Connected Workflow™ that syncs operations from the office to the field. Now, with Slingshot Fleet Tracking, we provide ag retailers and enterprise farms with an expanded fleet and asset tracking suite through the Slingshot platform.
REAL TIME FLEET TRACKING
Slingshot Fleet Tracking provides accurate machine running data in real-time while wirelessly tracking location and information about trucks, vehicles, trailers, tanks and other moving assets. Ag retailers and enterprise growers can gain a holistic view of their entire operation and mobile inventory.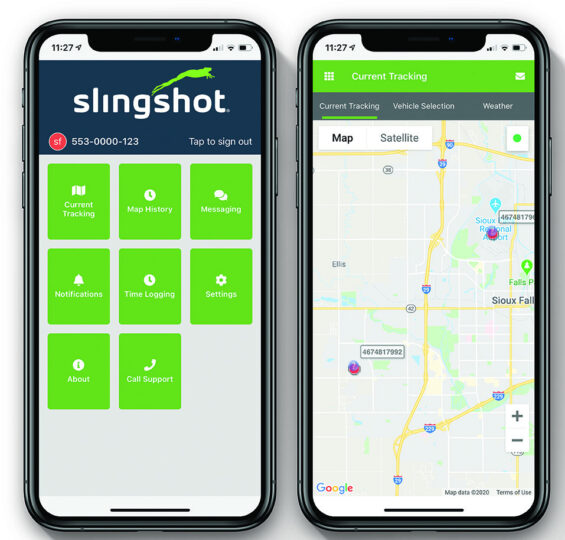 WHAT YOU GET: FLEET TRACKING FEATURES
Real-time view of a single vehicle, entire fleet or predetermined group
Geofencing of a field, delivery point or general point-of-interest
Precise location data with status, speed, relative address, weather stamping
Vehicle performance history
Easy and custom management of vehicle performance
Maintenance alerts
Management of unlimited users with access credentials
View of vehicle location for easy access to send to customers
Free mobile app which allows you to view your fleet while on-the-go
Download Slingshot Fleet Tracking Guide
RTB
RTV
RTV Premiere
RTH